Welcome to Natural Care Wellness Center
Your Chiropractors in Eliot, Maine
Call us today: 207.439.9242
fax: 207.438.0246
UPDATE ON HOURS

Mondays and Fridays Dr. Scott will be here 8-5

Wednesdays Dr. Scott will be here 9-6
Tuesdays and Thursdays Dr. Jody will be here 12-5:30
Muscle work appointments are available. Please call the office to schedule.
If you are feeling sick or under the weather, or have travelled or been exposed to someone who maybe be positive, please reschedule your appointments. We hope you rest well at home and we can provide any supplements and homeopathy needed via the mail or have a friend pick them up for you.

Thank you and Be safe and well,
Drs. Scott and Jody and the NCWC Staff
---
NET (Neuro Emotional Technique)

Dr. Scott will see patients at the following times:
Mondays and Fridays at 5:00 PM for 30 or 60 minute sessions
Wednesdays at 6:00 PM for 30 or 60 minute sessions
Kim Goodenough will see patients at the following times:
Tuesdays between 9:00 am and 11:00 am for 30 or 60 minute sessions.
Please see the front office staff to make appointments.
---
It is our intention and privilege to serve your needs and support your body, mind and Spirit. Please call the office to find out more about any of these services that we offer. We would LOVE to hear from you!!!
*Notice: We would prefer to hear from you in person in the event that you need to cancel or make an appointment. Please refrain from emailing us as we only check our email in the morning.
NET and Therapeutic exercise/muscle work appointments require 24 hour notice of cancellation. Please call our office and it will be our pleasure to reschedule you.
---
Offering COLD LASER THERAPY, CUSTOM ORTHOTICS, ACUPUNCTURE, and NUTRITION RESPONSE TESTING (SM)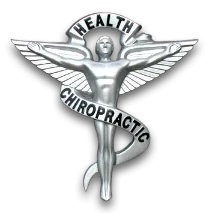 ---
Eliot, ME chiropractors Scott Ferreira, DC and Jody Ferreira, D.C. at Natural Care Wellness Center are some of the best chiropractors in the Eliot, ME area specializing in chiropractic care and wellness. The doctors are chiropractors committed to providing pain relief for many symptoms and conditions so that you can have a higher quality of life. Don't just take our word for it though; visit our testimonials page to see what our patients have to say.
At our Eliot, ME chiropractic office (located adjacent to Kittery, ME, Portsmouth, NH and Dover, NH), you will receive the best care through the use of modern chiropractic techniques and technology. Dr. Scott, Dr. Jody and the staff at Natural Care Wellness Center have a genuine concern for your well-being and health! Call us today and we can develop a chiropractic plan specific for you.
If you are new to our website, please browse around to learn about our practice and to discover the wonders of chiropractic and wellness. Click on the "email us" link below to ask us a question or to send us feedback. We also welcome referrals, so we invite you to share our chiropractic and wellness information with your friends and loved ones.
To receive free wellness and health articles subscribe to our bi-weekly newsletter. If you are already a newsletter subscriber, please explore the member wellness section of our website for animated exercise videos, wellness articles, chiropractic resources, and health facts specifically targeted to your wellness needs and interests by Dr. Scott and Jody Ferreira.
"The Doctor of the future will give no medicine but will interest his patients in the care of the human frame, in diet and in the cause and prevention of disease."
- Thomas Edison
Dr. Scott Ferreira
Eliot Chiropractor | Natural Care Wellness Center | 207.439.9242
Eliot, ME 03903